MISSION NEU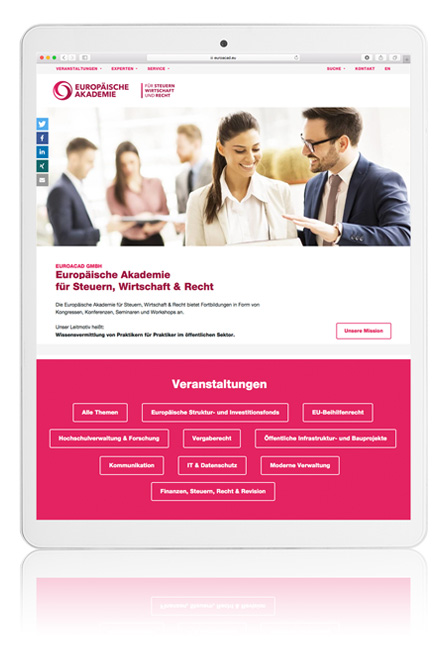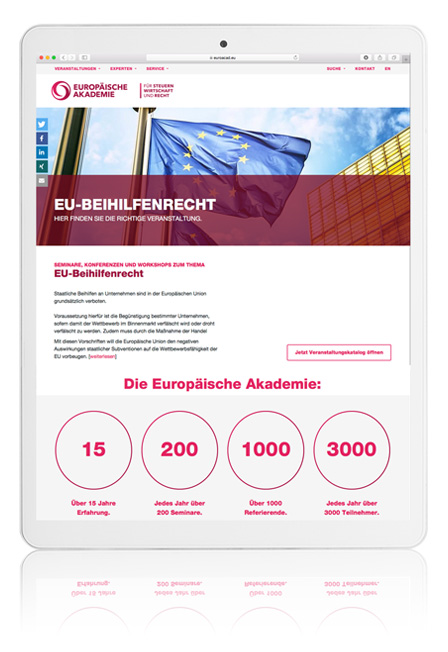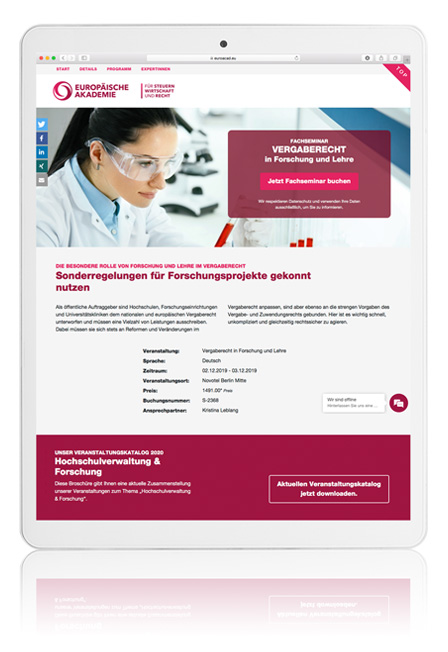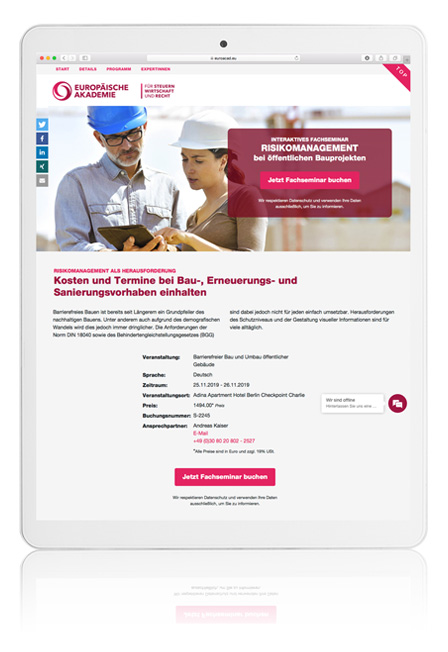 Die Europäische Akademie für Steuern, Wirtschaft und Recht ist eine Plattform für die Vermittlung von Wissen und Erfahrung zur Weiterentwicklung Öffentlicher Organisationen weltweit.
Die bereits vor über 15 Jahren komplett entwickelte und realisierte Corporate Identity wurde aufwendig relaunched. Vom Logo Redesign bis zur OnePager-Präsenz für jede Veranstaltung. Sämtliche Anwendungen wurden auf die aktuellen Anforderungen strategisch angepasst und konzeptionell aufgebaut. Das Redesign spricht eine moderne Sprache mit gewohnt hohem Vertrauen.
The European Academy for Taxes, Economics and Law is a platform for the transfer of knowledge and experience for the further development of public organisations worldwide.
The corporate identity, which was completely developed and implemented more than 15 years ago, was relaunched at great expense. From logo redesign to OnePager presence for every event. All applications were strategically adapted to the current requirements and conceptually structured. The redesign speaks a modern language with the usual high level of trust.